KiteSurfing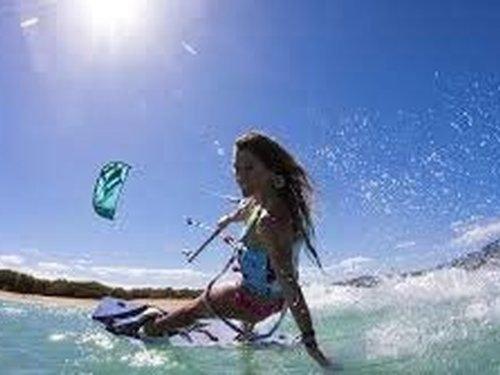 Kitesurfing is a style of kiteboarding specific to wave riding, which utilizes standard surfboards or boards shaped specifically for the purpose.
Amoudara Beach has also place for kitesurfing funs!
Stand Up Paddle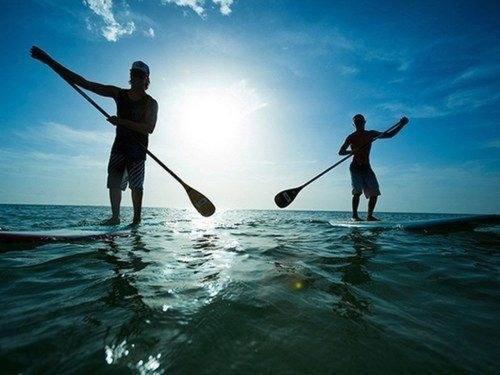 Stand Up Paddle Surfing (also known as SUP or stand up paddle boarding) is an acient sport has regained tremendous popularity accross the entire world on the last few years.The coast of Amoudara is a marvelous place to practice this kind of surfing.No previous experience is required.
A fun activity is windsurfing, practiced especially on the northern beaches of Crete that are getting pretty windy in summer. Heraklion windsurfing centers can be found in popular beach resorts, such as Amoudara. Windsurfing in Heraklion is also possible in the southern beaches of the prefecture, but athletes should better bring their own equipment with them.